Welcome to the Doctoral Program in Electronic Engineering, which is jointly organized by the Electronic Engineering Department of the Universitat Politècnica de Catalunya (UPC) in Barcelona and the Physics Department of the Universitat de les Illes Balears (UIB) in Palma de Mallorca.
This Doctoral Program extends back to 1987 and offers to national and international students the opportunity to undertake innovative research conducting to a PhD Degree in the areas of
With over 200 PhD graduates in its 25 year-old history, this is one of the largest doctorate Programs in UPC and UIB, and is awarded the Quality Mark (Mención hacia la Excelencia) by the Spanish Ministry of Education.
Please visit the menu at the left to can find all the information about our program (description, research topics, admission and registration procedures, academic information, etc).
Admission and Registration Information
ADMISSION

PERIOD FOR THE

AUTUMN

SEMESTER OF

2017/2018

 academic year ("2017-1") IS NOW

OPEN

.

REGISTRATION PERIOD FOR YEARLY TUTORSHIP (students in the research phase) for course 2017/2018: From 26 September to 16 October 2017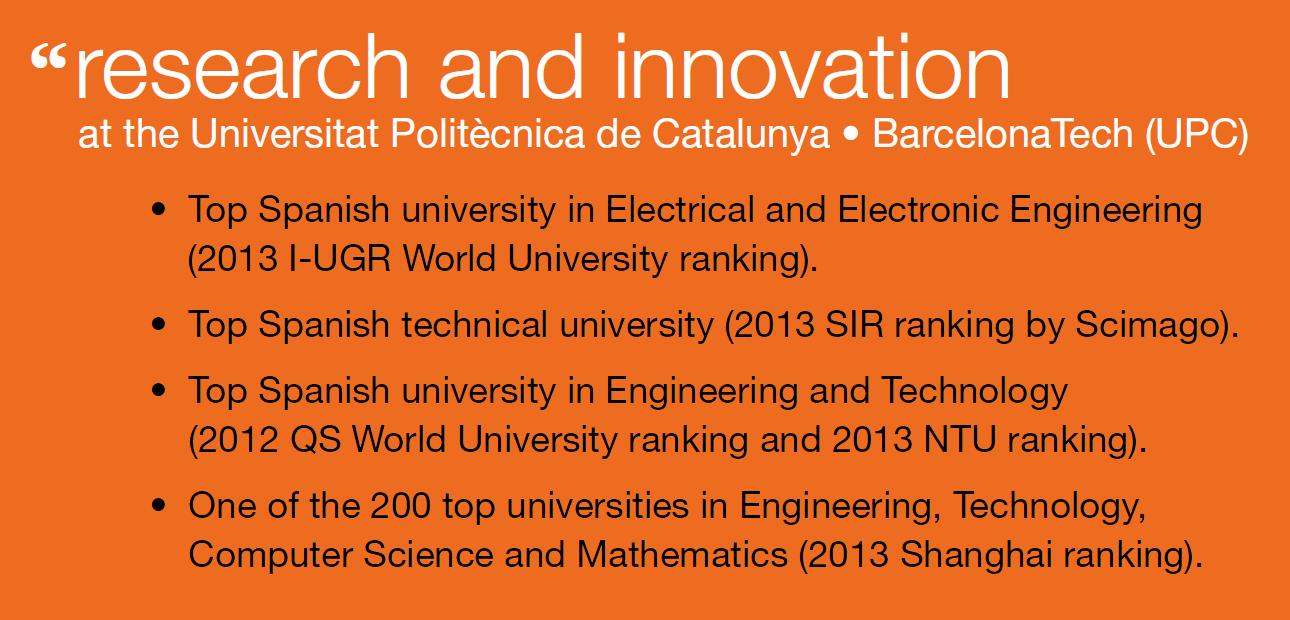 -