Foreign Students
Before coming to Spain:

It is specially important that you verify your applicability for a VISA before coming to Spain. The Student Mobility Unit provides remote support and information about this issue. Please, visit the following link for more information.
Once admitted, it is very important that you follow the instructions for registration that are e-mailed to you, particularly taking original degrees and their legalization following the instructions explained here. Note that this legalization, including The Hague apostille, must be obtained in the country of origin, and coming to Spain without it may make prevent registration, and needing to travel back to the country of origin to complete the required paperwork.
Other Useful information:
International students arriving to our University should contact the International Students Service. Please, visit the following web site for more information: https://www.upc.edu/sri, and particularly the Student Mobility Unit.
The Student Mobility Unit is part of the International Relations Service of UPC. Through its reception offices for international students (OMI in Barcelona and OIRI in Terrassa), the International Relations Service promotes mobility and informs and helps international students who come to UPC, particularly regarding the mandatory legal procedures and paperwork necessary to legalize their stay here (according to their profile, origin and type of stay).
The Unit also provides information and assessment on the city, accommodation, living expenses, Catalan and Spanish language courses, health insurance, scholarships, and the various procedures that will have for his/her stay in Spain,
Concerning funding possibilities, please visit the scholarship section of this web.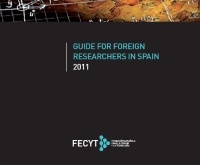 EURAXESS Spain has recently published the "Guide for Foreign Researchers in Spain". It offers complete information on practical issues about entry and staying in Spain, together with research career and labour system.